E-Z Flush Automatic Retrofit Kits
There are no products listed under this category.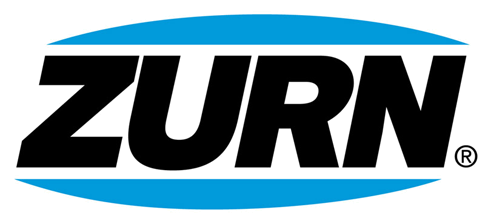 The EZ flush automatic retrofit kits from Zurn are both stylish with their chrome look and convenient, by eliminating the need to manually fush toilets or urinals. These flusher retrofit kits convert your traditional flushing systems into sensor activated, low water consuming automatic flushers for ultimate convenience.
By preventing the need for buttons to be pushes or handles to be tripped, you create a more hygienic solution for your customers and staff. Upgrade your commercial bathrooms today with Zurn. There are some great reasons to use a Zurn automatic toilet flusher in your restrooms. They benefit both you and your visitors.
Restroom Sanitation
The sad fact of the world is that many people do not flush toilets in commercial spaces. One of the reasons for this is that people do not want to touch anything in the restroom that they do not absolutely have to. With a Zurn automatic toilet flusher you don't have to worry about whether or not the toilet gets flushed by your visitor. No matter what, the toilet will flush automatically with no touching required. This guarantees that your restrooms will be clean and not smell unpleasant.
Personal Hygiene
Zurn automatic toilet flushers can really improve the hygiene of your visitors as well as your employees. The fewer surfaces that they have to touch, the more likely they will have stay healthy. Unfortunately, not everyone washes their hands.
For additional hygienic protection, consider adding automatic faucets to your restrooms as well. Combined with automatic hand dryers or paper towel dispensers, these tools can completely eliminate the need for touching any surface while in the restroom.
For best practice you should check your restrooms frequently regardless of the type of toilet you have. This will ensure that your visitors always have a clean restroom to use, and it will improve opinions of your business. If your restrooms are being checked regularly, the occasional non-flushing
visitor will not be an issue.
You Can Retrofit Toilets
You do not have to purchase all new toilets and urinals to take advantage of automatic flushers. There are many Zurn automatic toilet flusher retrofit kits to choose from. You can easily fit any existing toilet or urinal with an automatic flusher so that you can take advantage of these benefits.
In fact, retrofitting an existing toilet with an automatic flusher is extremely affordable and easy to accomplish. If you perform your own maintenance work or have a dedicated maintenance employee, they can easily install the flusher using basic plumbing knowledge and step by step instructions. You would only need to hire a plumber if you do not have any plumbing knowledge or maintenance background.