Zurn Sensor Operated Flush Valves for Toilets
There are no products listed under this category.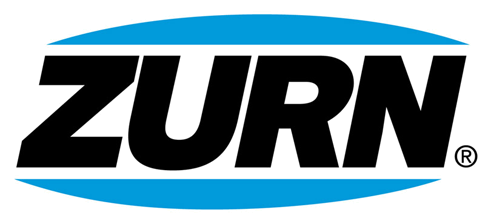 Zurn Motion Sensor Operated Flush Valves for Toilets
Provide a hygienic, touchless environment in your commercial bathrooms for customers and staff, with AquaSense flush valves from Zurn. These sensor activated flushometers conveniently flushes when the user walks away. While simple to install, these metered flush valves will provide years of service with little to no maintenance.
Zurn Sensor Operated Flush Valves for Toilets are made to make sure that you save money in all ways that you use it. Below are some of the features and benefits of buying and installing these flush valves.
Reduce Your Expenditure
Buying these flush valves you will cut the amount of water use by even half. The valves are also made using materials that are resistant to all types of chemical. They also have seals and gaskets that fit well and prevent spillage. If you have not bought these valves, you are missing valves that will give offer lifetime services that are extended with little to zero maintenance costs.
Durable Scratch Resistant Exterior
Most of hate dull toilets that have dull painted appliances.
Zurn Sensor Flush Valves
for Toilets come with a flush meter that is chrome plated to make them shiny and long-lasting. The valves are polished to keep away dust and moisture thus staying strong for long. Other parts like joints like joints are made from an alloy of lead and brass which give the valves low DR resistant making them long-lasting and rust resistant.
They Valves Are Battery Powered
You may wonder how this will benefit you but at long last, you will have saved much money on electricity. The valves work on four AA batteries that have a long life. The good thing is that the manufactures will include it in the package. The batteries have 10 lives which mean that you will stay for that long before changing them.
The Valves Are Easy To Use
They are made with a controlled stop that will reduce the amount of water given out. It also has a siphon guard protected from the inside to make it safe to use at any time. If you want to install them in public places, these valves have stop cap which vandal resistant to avoid stealing. They can be fixed on the wall using a set screw thus casting the wall flange.
Modern Technology Incorporation
It is made with modern technology operating tools that work in any effective way. The best example is the presence of a vacuum breaker. The vacuum breaker helps in preventing any suck back of toilet water thus prevent contamination. In addition to that, it has a high back pressure that is connected to a coupling hex nut.
It Is Made To Be Noiseless
The valves are made in an easy way to use. If you are tired you no longer need to pull strings. Once you finish your work, the valve releases the water automatically. That makes sure that the environment remains clean and caters for those who do not know how to use the toilet flush.